Newport Photographer
---
Thanks for visiting! I'm Jess, a wicked awesome photographer living on Aquidneck Island, just minutes from downtown Newport and, to the north, Bristol RI. Between the two is an incredible place to live and work, surrounded by some of the most beautiful historic venues and vibrant small businesses anywhere.

I specialize as a Newport wedding photographer, family photographer, and commercial photographer. My images are often described as candid, authentic, and timeless.

My original studio had two separate names and websites; JLM Studio weddings and ChaosLoved family and portrait photography. In 2019 I brought both of those - and all of my clients - under one umbrella; I am one photographer, one artist, one small business creating an exceptional experience and image collection for you.
(...incase you didn't pick up on it, I'm originally from outside of Boston so no, that's not too far to drive).
Wedding Photographer
Experience matters in wedding photography, and with 20 years of it I'll create an incredible wedding image gallery for you regardless of rain or snow or scheduling snafus. I've got wedding day stories from these 20 years for sure! But more importantly a long history of happy couples who have incredible images to commemorate their wedding day, who then invited me to photograph their families growth and story for years. Wedding photographer turned legacy photographer by doing what I love for awesome people. Pretty simple!
Family Photographer
A family photographer for 15+ years, I specialize in relaxed, candid family photography that captures authentic moments. Family photography session offerings includes immediate family, newborn photography, student photography including high school seniors, and generational photography sessions. Clients adore the candid moments we capture during our photography sessions, but love the traditional images too. Almost everyone asks for a combination of both - yours is up to you.



Commercial Photographer
Commercial photography is where I started my professional photography career - my bread and butter! Relaxed business headshots, multi-day conferences and events, and branding projects are all a part of my portfolio. I love the idea that my photography helps another business reach their clients, tell their story, and ultimately their business growth goals.
Real Estate Photographer
I photograph homes and businesses in a way that captures the best light in the space, attracting more potential buyers to your listing and maximizing value for your sellers. I'm in the market for a new home myself and am relatively picky - I take that to the homes I photograph and make sure there's only reasons to say "lets go see it!" in your real estate listing.





---
---
Those the two places above are home to my studio, I photograph throughout New England and beyond. Adventure and travel are a part of my family's fabric and if they are a part of yours too, let's talk about how to incorporate a local photographer into your adventure photography needs.
---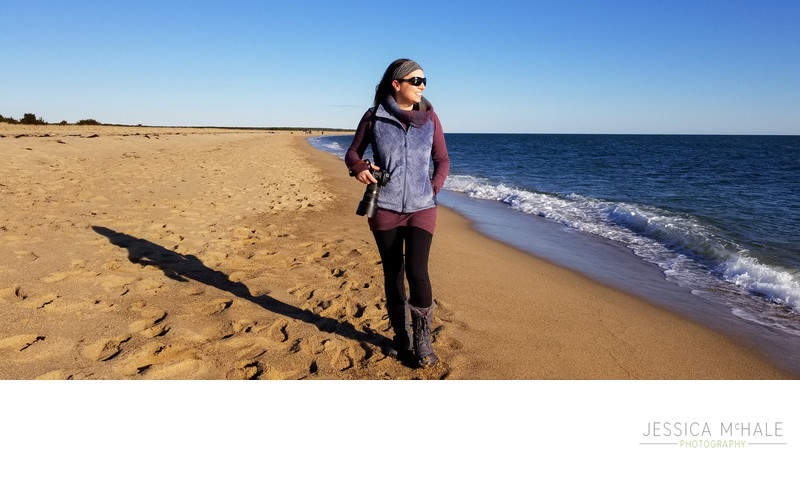 All images and text ©2005-2023 Jessica McHale Photography.